Hello - I have a Sengled bulb that is working correctly (can turn on/off from Hubitat app, rules and also Homebridge/Home app) but does not show any entry in the log or under events on the "device" page.
This one entry in the log showed up in the log while I was turning the bulb on/off multiple times from the Hubitat dashboard and Apple Home. There were no other entries since September (see below)

The bulb is in a clay lamp shade - could that be the issue?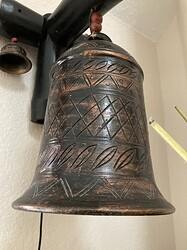 It does work but "flaky" behavior bugs me (

), so was curious if anyone had an explanation or ideas.