Did a search, seems a few others have sold here. I have 5x GE 12724 Z-Wave Dimmers for sale. Prefer to sell as a set.
These would work great in locations where physical control is not important, as polling gets annoying with the mesh slowdowns. Otherwise, they're great. One has it's tabs removed (was in a triple box) but the rest are complete with all 6 tabs. No original boxes or almond faces.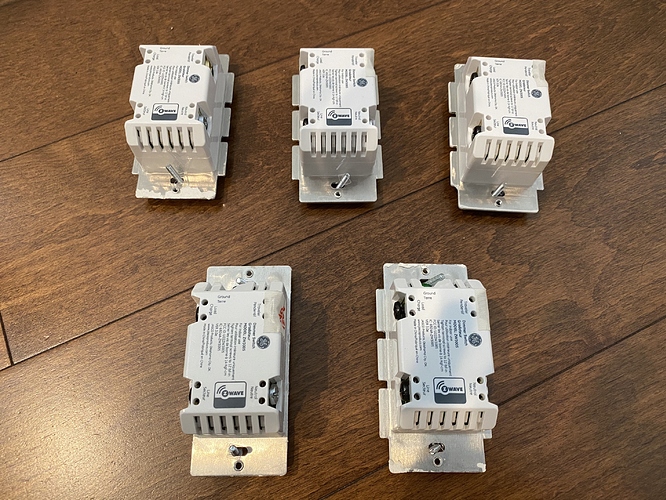 Asking $85 for all 5. Shipping in the lower 48 should run ~$6-10.