Hey all,
I recently noticed that the daily cloud backups have stopped running on my C7 hub all of a sudden since a few days ago.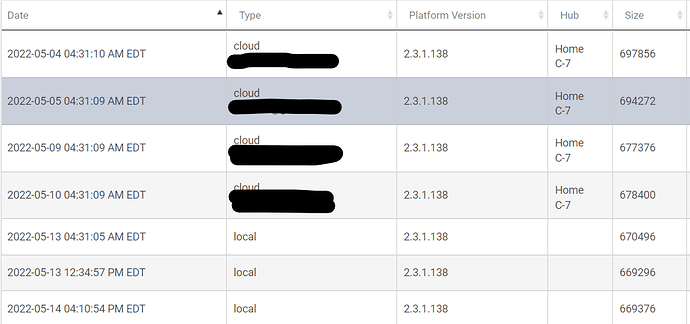 I confirmed that hub protect is active on this hub and rebooting the hub did not fix the issue. I tried running a cloud backup manually, which worked. I'm not sure why the daily scheduled backups become local only instead of cloud. I'm running 2.3.1.142.
Any help would be appreciated!