I was trying to add a virtual switch "Do Not Disturb" to an old scene and the switch was not listed in the switches for the scene.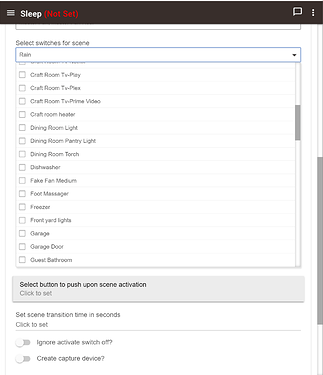 But if I go the the "Switch to disable Scene" List the switch is there.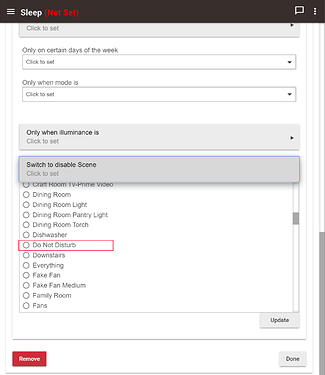 And Do not disturb is a new switch I just added after updating to 2.1.7.118.

Also if I create a new scene it is able to see the do not disturb switch. But I don't want to have to recreate all my scenes.