Into month 2 of HE so still learning.
I would like to be able to create a Rule that detects when a Thermostatic Radiator Valve leaves 'Direct Valve Control'
ie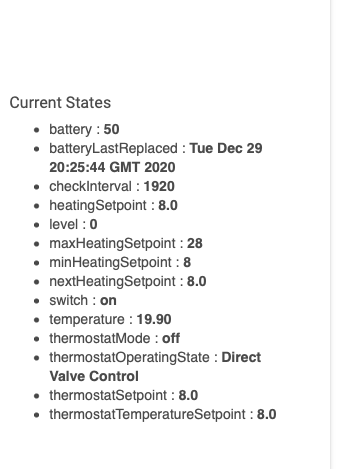 I cannot detect this change in either Thermostat or Custom attribute
Any idea on how to catch this state change.
In the mean time I am just detecting any change and forcing it back to Direct Valve control.
Just not very elegant
Thanks to anyone who can shed some light on this?