The last thread on this was closed back in 2019.
I thought perhaps there might be some new updates regarding this.
Is it possible to have 2 Rule Triggers using AND instead of OR?
I'm trying to create a rule so that if the triggers are Season = Winter AND Outside Temperature < 8C then Close my Side Yard water valve controller.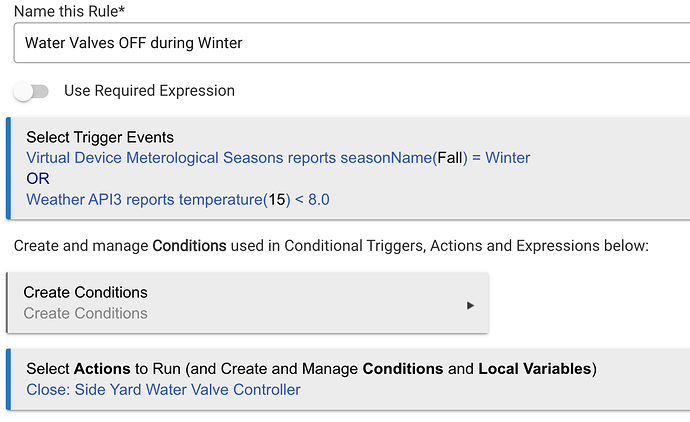 TIA.