I have a rule set up to turn off a lamp in my office when either the illumination exceeds a preset amount for a certain period of time OR when there is no motion detected in the office after another period of time. This was previously working fine, but something broke and I'm not exactly sure what.
Here's my rule: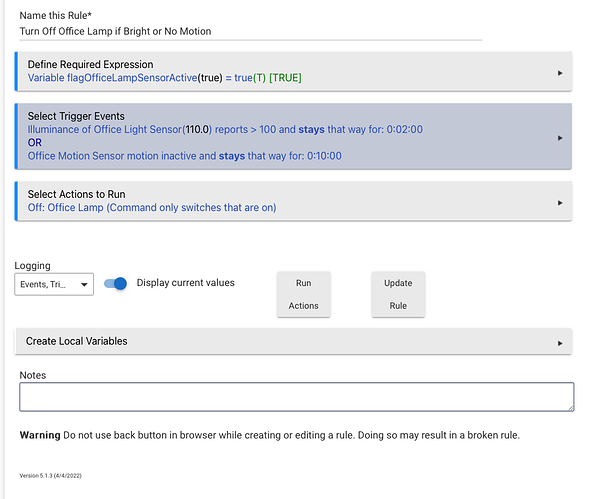 The required expression is expecting a hub variable (flagOfficeLampSensorActive) to be True. This is set by a button so that I can override the light turning on/off. As far as I can tell this is working fine.
As you can see in the example, the condition is met for the boolean and the illumination has exceeded the threshold (100 lux) for greater than the specified two minutes, but the rule is not getting triggered.
I'm seeing the following in the logs:
Is there something obvious preventing the rule from getting triggered by the illumination levels, or is there a better way to write this? I'm at a bit of a loss.