I currently have a Button Controller
Doing the following:-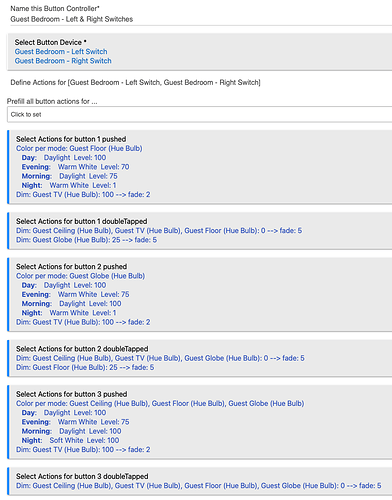 But it does not work.
It sets the brightness correctly but not the color.
So despite setting to Daylight 100%, if the Bulb was previously RED and 50% this Action will only change the Brightness so becomes GREEN 100%.
Is there a way to set the color so it changes the color in Rules?