I'm having 2 issues with one of my room light apps.
I am both trying to turn off my "Office Amp" when I turn off the room lights in case I had it on and forgot to turn it off. Additionally, during some modes, I want to leave on "Office Desk Light" for my plants.
For Office Amp, I find if I check the "Force" box, it turns it on when the room light is activated, even though the Act box is not checked.
For the Office Desk Light, it turns it off even though I don't have "Off" checked (same behavior whether or not I select the "Force" option). I have a similar behavior in another app that works fine.
Currently running version: 2.3.4.154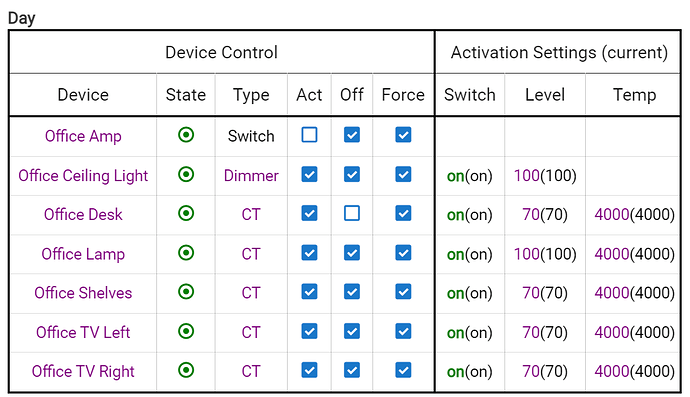 Here is the off event logs: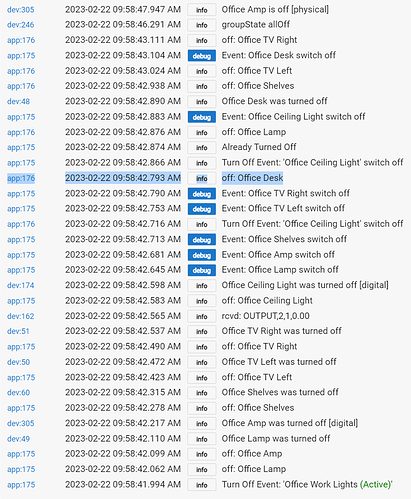 Here is the on event logs: