I have a room lighting setup with a restriction set not to activate when mode is 'Away'. The restriction fails and the lights activate by time period anyway. I can't seem to figure out what is wrong in my setup :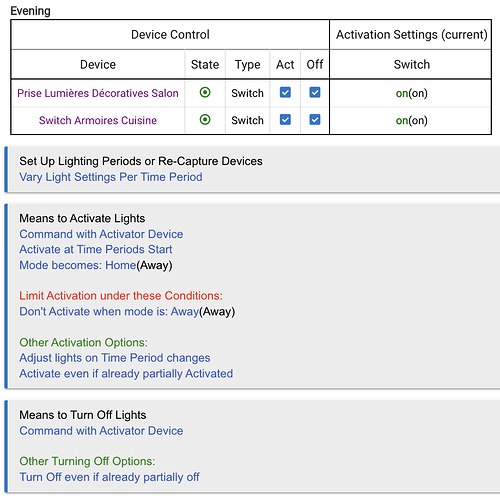 A debug log appears mentioning "Activation prevented by mode Away" but as the previous log entries attest (and the individual device status confirms), activation has already happened... Interestingly, "Activation event: time" appears twice in that log sequence.

Time periods are set up this way: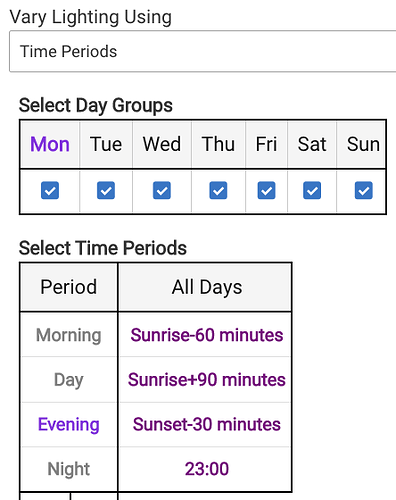 Any ideas?