I have a triggered rule that reads the temperature in rooms in my house.
After getting it up and running every 10 minutes, I updated the rule to run every 30 minutes (or so I thought).
Still running every 10 minutes.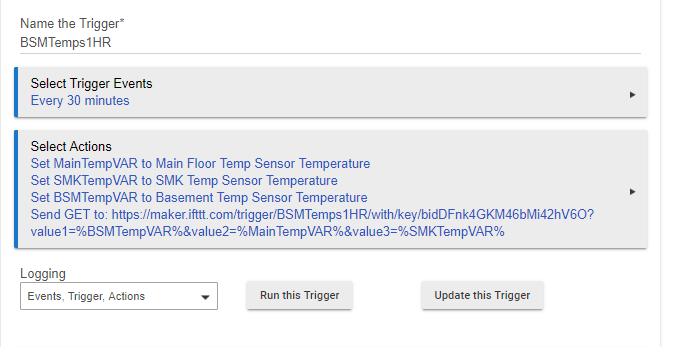 Output (Its a Maker Webhook that writes to a Google spreadsheet).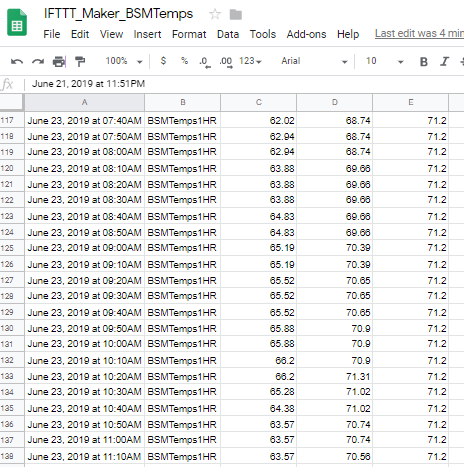 Do I need to just create a new rule for 30 minute trigger? Or is this a bug? Or am I just doing something stupid?