After upgrading the hub, if I mouse over any part of RM on the Apps screen, the entire RM section highlights: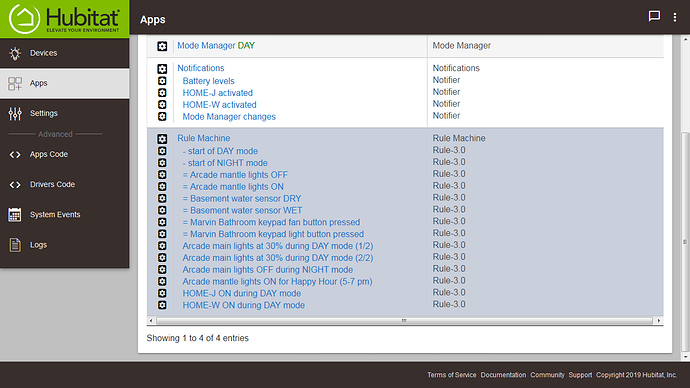 All rules appear to work correctly, but I am unable to add new rules. I can click on "Rule Machine", then "Create New Rule", but none of the selections on that screen do anything.
Also from "Rule Machine", clicking on "Create Global Variables" does nothing.
I've done/redone the upgrade a number of times. Help!