As per the title really.
Some months can have 5 Mondays (for example) in a month.
Would it be possible to have a option for 'LAST' week in a month so that if there 5 Mondays in a month, it can be selected.
If it's too difficult don't worry but just wondering.
In the example below I would like to select the last Sunday in March as a yearly event.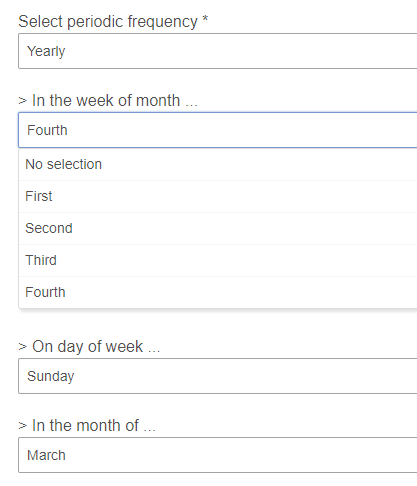 Thanks.