I like to have various lights turn on and off at random intervals when we are away to simulate somebody moving round the house.
This is what I have come up with. Can this be done easier? Probably. This is what I came up with though and it works for me.
I have used 3 separate rules.
Rule 1.
Runs actions in rule 2 after a delay.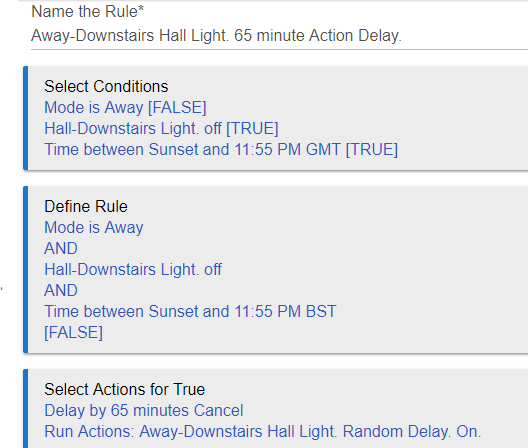 Rule 2.
Turns the lights ON after a random delay.


Rule 3.
Turns the light off after a set delay.

As an aside, I also us this to turn on another light so it looks like I have moved from the downstairs hall to the downstairs cloakroom.
Here as those rules.