I only just started playing with RM 4 today and I'm trying to use the Connectors and Global Variables for the first time as well (I know, I delayed this for a LONG time).
In any case I'm trying to update a global variable and have it display on the dashboard but I'm obviously missing something.
Here's my rule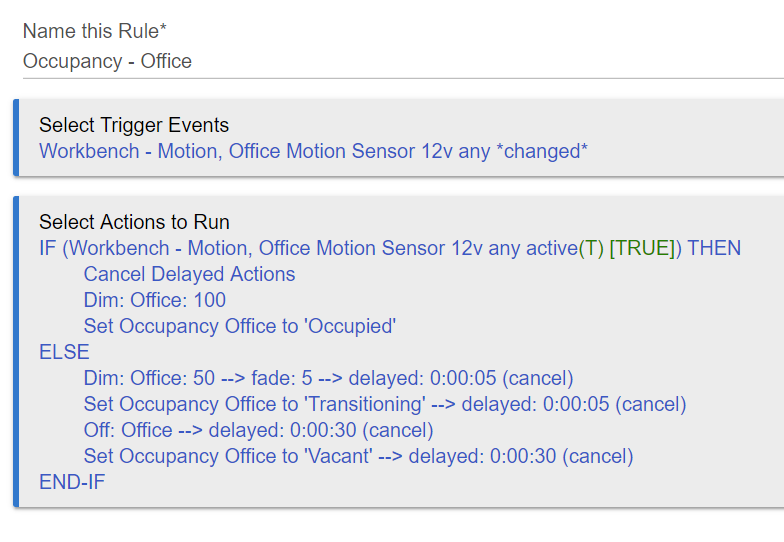 And here's the string varaiable GV/Connector I setup (this updates correctly with the rule btw)


Here's the connector device page states (Virtual Omni Sensor):

So the GV seeems to get updated correctly by the rule but these updates are not being reflected in the Connector device. I added the connector to a dashboard as a Variable String and if I change the value through the dashboard, it updates correctly on the device page. For some reason setting the GV value in a rule does not reflect in the device attibutes.
Thanks in advance.