Hi
I am trying to get RM5 to send a message to my phone/iPad/Computer that an Air Wick has triggered.
I have done that but cannot get the Rule to allow me to complete it - Missing the Save button.
What can I do to complete the section - I really don't need a Txt to speech - but does RM 5 mandate that all messages sent to devices also be accompanied by a txt to speech device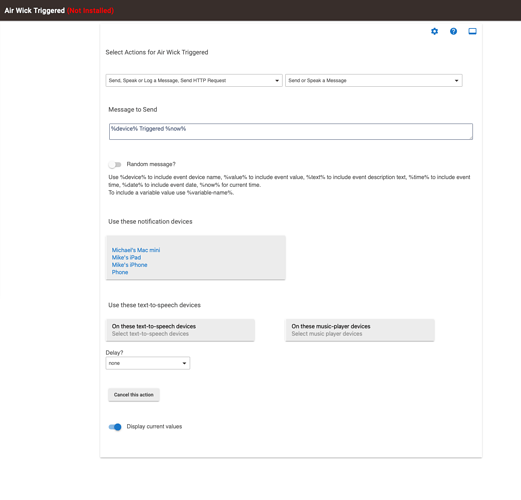 ?