RM 5.1 edit actions on PC has multiple small drop-down boxes on each line (e.g Insert-Before, Edit, Delete etc).
This can cause the amount of text in each drop-down to be quite small, and awkward to pick, for example, here its hard to determine which of the IF conditions apply: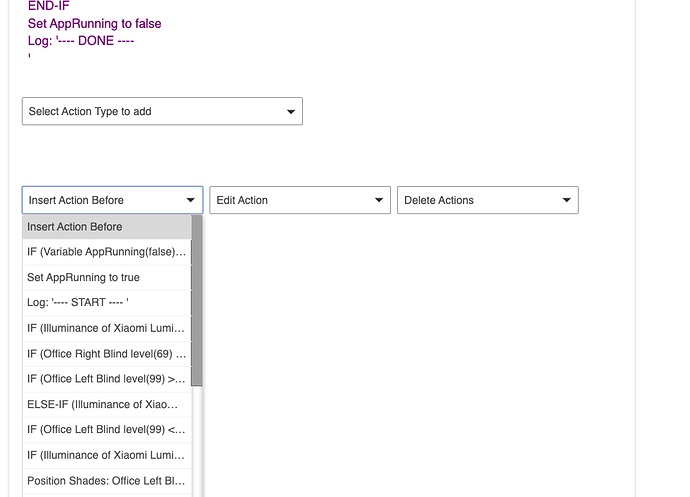 It would be helpful if the drop-downs could be wider, so making it easier to see which rule action line(s) are being picked.
Thanks.