@bravenel First I noticed tonight the mode had changed and the lights were not adjusted automatically. Possibly due to me installing the update and rebooting. This worked yesterday with v138. Then I tried pressing activate on the rule and nothing, it said activating in the logs but does not do anything. If I turn on the force option and check all the lights then it will adjust the level when I press activate.
Current mode, Center Light I set to 100, the RL app picked up the event somewhere I saw it.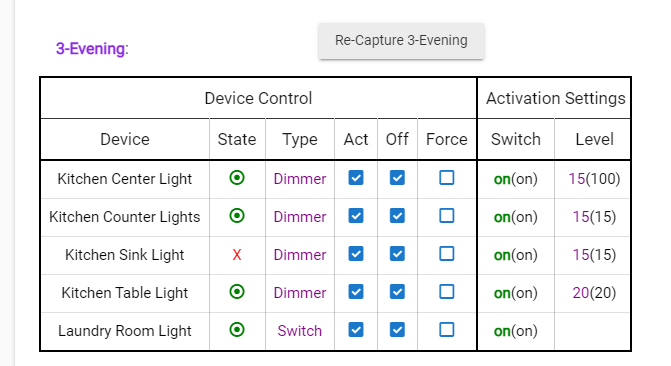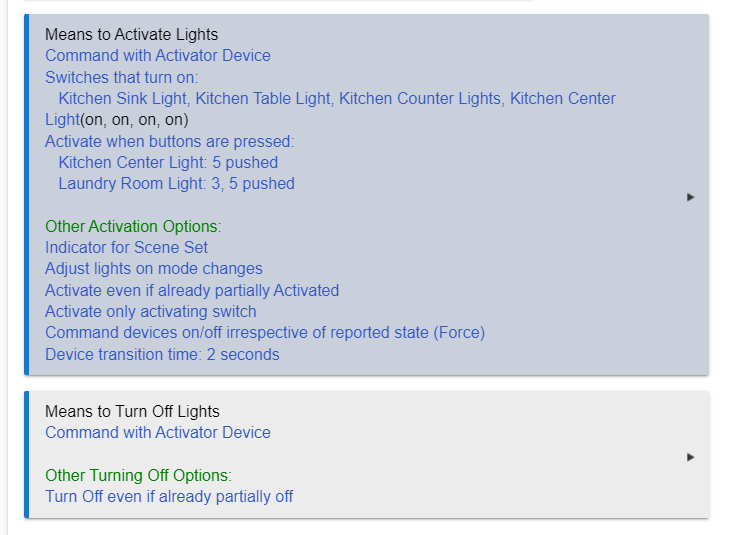 This is ALL it logs.


Now I am going to turn one light off and activate again, just to see that it does in fact turn it back on.


But the Center light is still at 100%, should be at 15%