@bobbyD @mike.maxwell please don't deprecate the Motion Lighting App. There are many scenarios where it's just faster and easier to setup.
Eg I have motion sensors in a small wash room and some walk in wardrobes. In these simple scenarios, Motion Lighting is just simpler and faster to setup.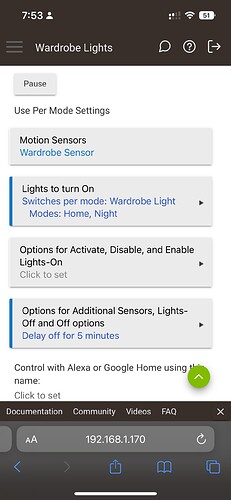 I'd suggest that for new users, Motion lighting has a much shallower learning curve than Room lighting. I'd politely propose that the two apps could coexist in the same manner as basic rules and rule machine do.
PS I use both lighting apps but my default for simple scenarios is Motion Lighting.