And another question / issue... How do you make a condition that compares two local variables??? It doesn't seem to work.
Condition:


Variable values: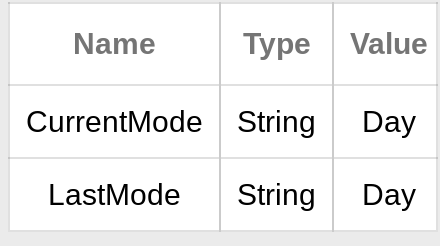 Notice the condition is "TRUE". It should be "FALSE".
@bravenel I guess I'm stuck at this point. I can't use Mode changed as a condition, and I can't manually compare CurrentMode and LastMode variables to detect mode change.