Been doing some more testing. I am not receiving any departure messages (Pushover) not speak at all. I am only using Push messages and not Speaker notifications right now.
I am getting arrival messages. Actually I receive two. The first comes after the 5 minute Tracking interval. That message is malformed in that it does not contain any wording, only null. The 2nd message comes 5 minutes later and shows I have arrived. I have attached the two screenshots.
The first notification screenshot: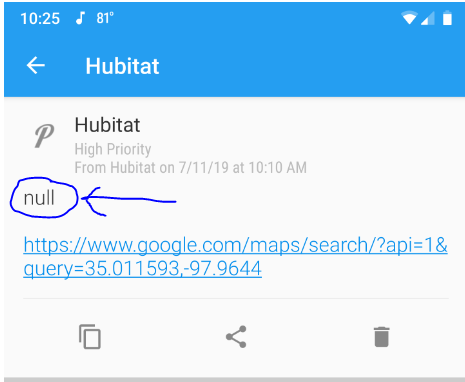 And the second: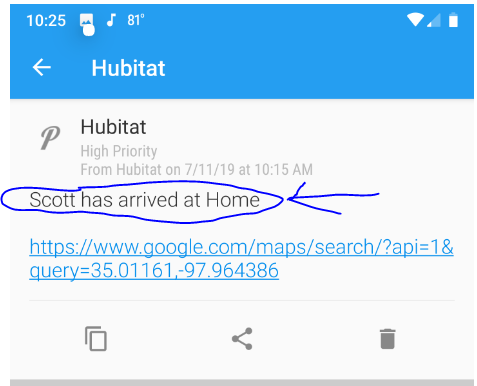 Here are the two logs for the screenshots:

I have looked at your code and cannot tell why it is not working. Using the LTF version.
Scott