Ok, no rush. Here is what I have setup; just seeing if that looks right to you. General Chairman's Office was where I was arriving and departing a couple times today. Wonder if the apostrophe in name throwing it off?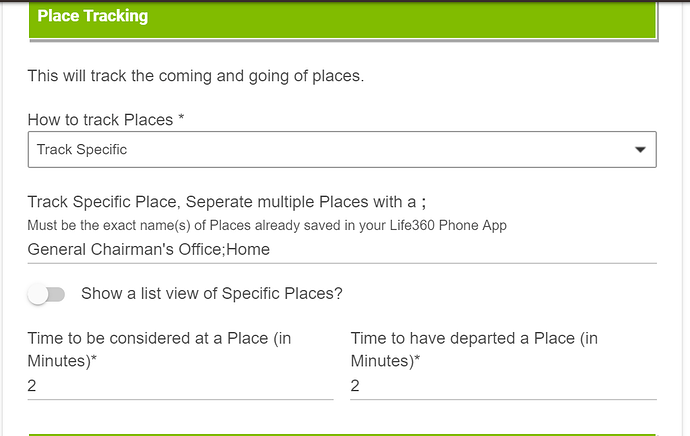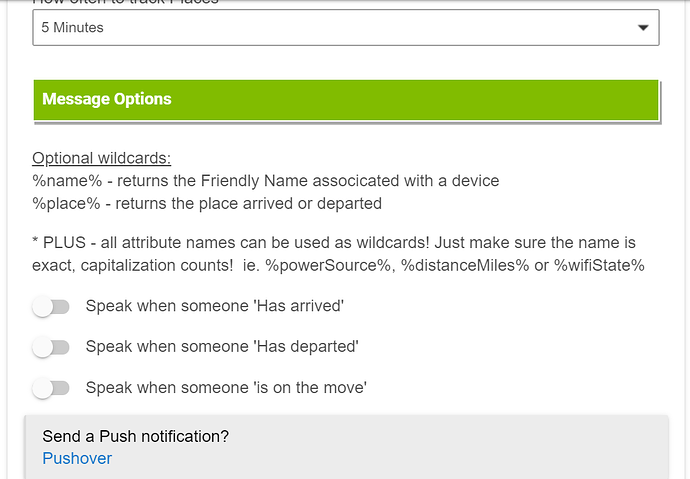 I am looking for just a Pushover notification and not speak through my devices....yet.
Also, what exactly is How Often to Track Places? Does it ping Life360 every 5 minutes to see the status of the user? Or is it something else?
Scott