I got this error message 90 mins ago when I tried to duplicate:
app:3 2019-07-08 08:05:53.672 am error groovy.lang.MissingMethodException: No signature of method: java.lang.String.call() is applicable for argument types: (java.lang.String, java.lang.String, java.util.LinkedHashMap) values: [192.168.7.68:582, setColor, [hue:45, saturation:100, level:100]]
Possible solutions: wait(), any(), trim(), find(), collect(), grep() (sendDeviceEvent)

looks like the same error...
I found that my fix from back in April got overwritten, so I put it back and tested it on my hubs.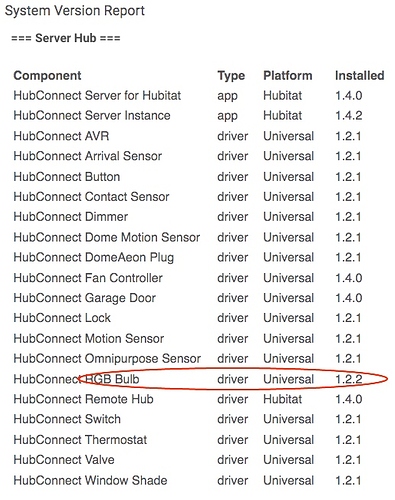 Are you seeing v1.2.2?