Here's a quick update on a couple new features coming for HubConnect 1.4....
SHM Integration, between hubs including Smart Home Monitor. HSM will not need to be installed on the server hub for this to work. There are some limitations to centralizing HSM, but I'll leave that for another post.
This will include the ability to map SHM states to HSM states...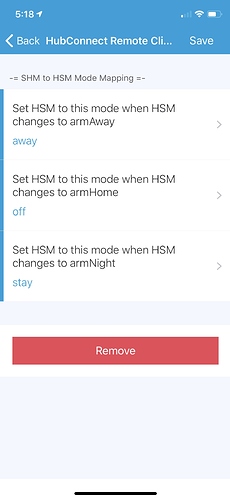 The version report has been updated to now show the latest available versions.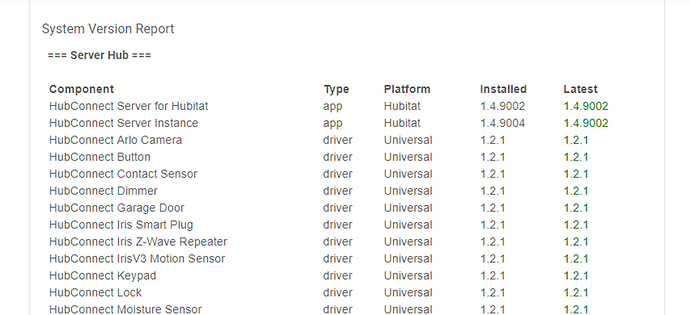 There are also a batch of new drivers that will be included as well. More on those in a later post too.