I love your explanation of how the system works. I feel like one of the cars is going by, and sometimes it leaves behind some of its passengers... Sometimes the highway seems to be broken, and re-sending the token (fixing a bridge?) works. I assume there isn't a way to automate this via RM?
Right now the issue seems uni-directional. Some States are accurate and others are not.
Here is a screenshot of the device I am currently trying to figure out... Earlier today, its presence was "not present". Then I was able to bring it back on-line and it reported "present" on both the device and the mirror hub. It went back to "not present" a little while back (screenshot) but through all that, the temperature and some of the other parameters remained different...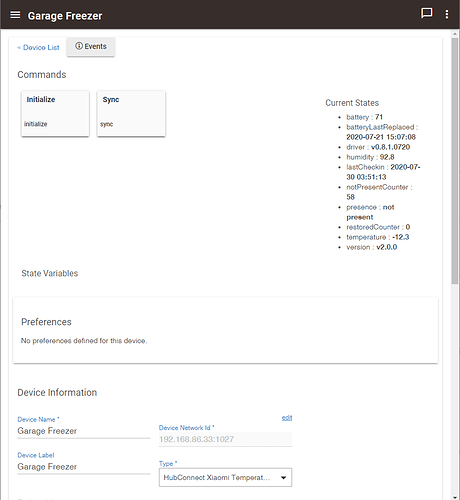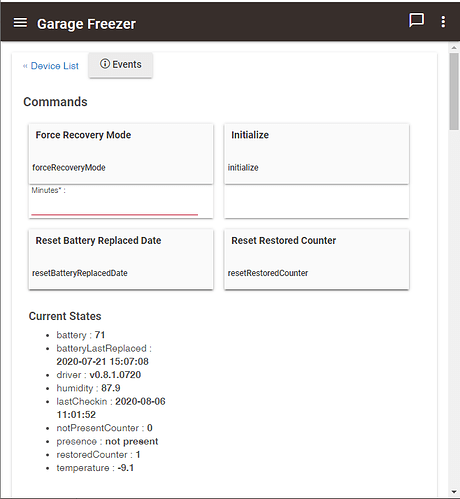 And just now, I went through the process again of bringing it on-line and everything synched-up... It all matches... Makes it very hard to debug!!!
Note: I also have other devices - switched outlets - that I almost never have any issues with.