G'day Hubitat crew, so "Basic Rules" are great for simple automation (much more logical and useful than "Simple Rules"), however, I've found one case where they don't seem to work.
I have a Cordless Drill in my study (#3DPrinterLife) and I have the following basic Rule.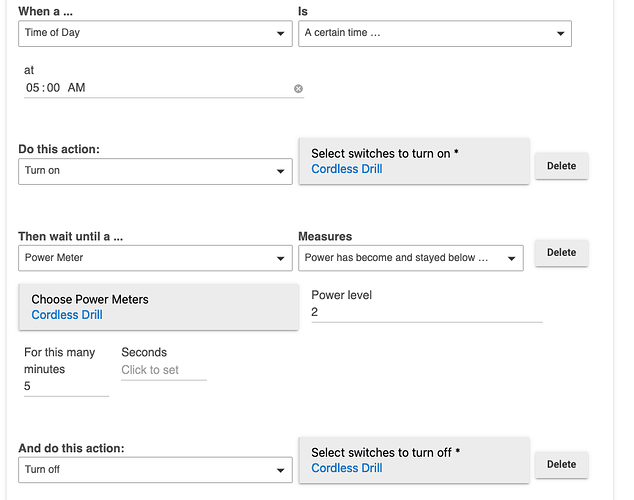 which uses an Aeotec Z-Wave smart plug:

However, the automation never turns the plug off, despite the Power Level reaching 0 and staying there when the battery is charged.