I setup a simple periodic schedule trigger every 15 seconds to add 1 to hub variable.
It double triggers every 15 seconds UNLESS I turn on ACTIONS logging, then it works.
Therefore it goes 1,2..wait..3,4 instead of 1..wait..2..wait..3..wait etc.
Event or trigger logging do not cause it to work. Is this a known issue? I am at 146. Thanks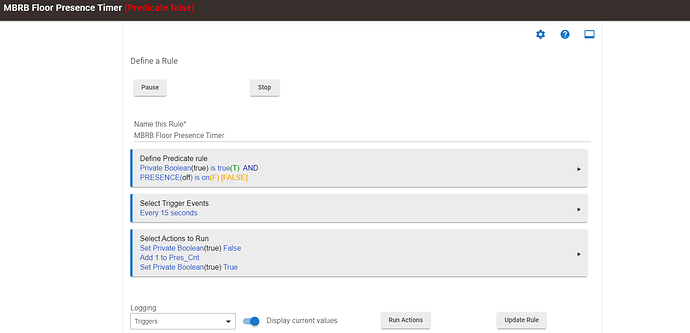 ACTIONS logging makes it work.