Hi Folks,
I have a couple of lighting rules that run in an evening triggered by motion - they basically set lights in an open plan area to a warmer white as a first step and then later in the evening turns some lights off and lamps on etc.
I'm using motion sensors to only trigger when the room is occupied.
Although they work, I don't think I've written these in an optimal way and hoping for a few tips on how I might optimise.. Thanks in advance!!
Stage 1: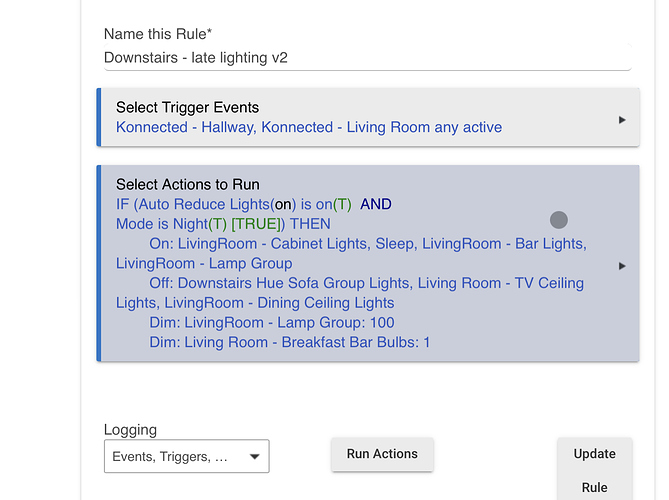 Stage 2: