This used to work fine for me at a previous house. We recently moved and I'm setting things up again from scratch and for some reason I can't seem to get notifications from a door lock to work properly. I have a Schlage BE469ZP ( it replaced my older not zwave+ model).
Previously, it used to tell me when it was locked manually (key/thumb turn), digitally app/keypad, and unlocked manually or by code/app. At least, that's how I remember it.
Now, I can't seem to get it right and it'd doing something weird with a double notification.
Here is my Notification setting: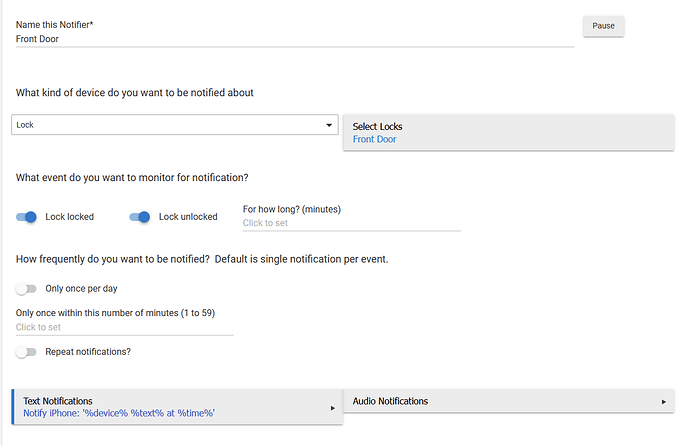 Here is what I see for notifications: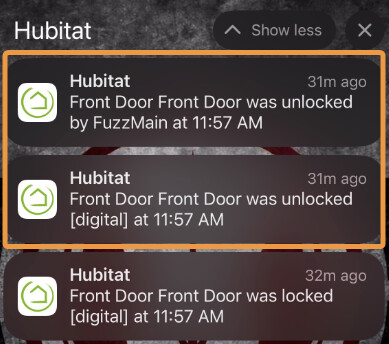 The double notification is highlighted in the orange box. When unlocking by keypad, it gives the unlocked [digital] first, then a second later the one indicating the User. Weird.
I only have one Notification set up. I did have one set up previously for lock codes, but have deleted that one to simplify troubleshooting. Hub had been rebooted after that as well.
thoughts?