I have a test rule in RM4.0 that is just setting a GV to a Device Attribute. These are the GV's that I'm testing:

I created WX Dm2 for this test. When I try to set it, RM won't let me select any device: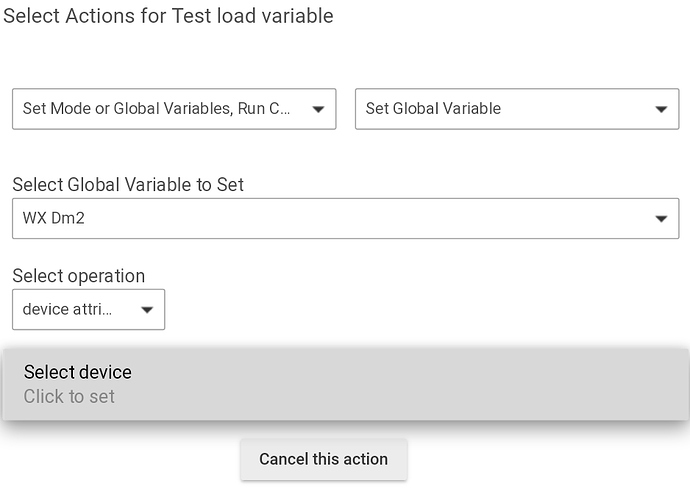 I changed the GV to use another one that was previously defined, and it seems to work as intended: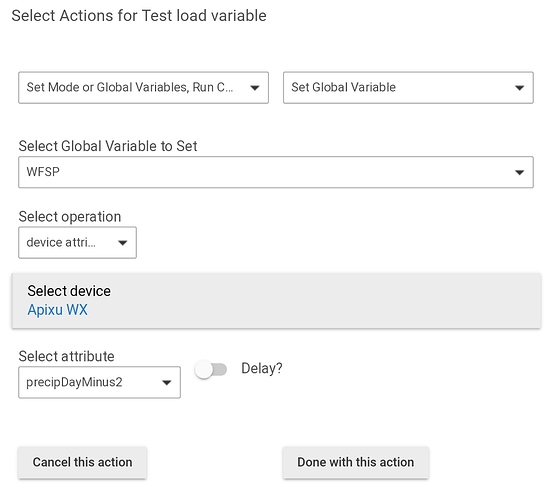 Advice? Thanks.