Backstory:
Five years ago, I had given one of my neighbors a few GE Link bulbs and a Wink Hub as a Christmas gift. This particular neighbor lives about 170-200 feet away. I think they stopped using the Wink hub after a couple years, but continue to use the Link bulbs as regular light bulbs.
Today:
One of my zigbee sensors fell off line, so I went to "re-pair" it. Turned on zigbee discovery on my Macbook and then went to the bathroom to push the sensor button a couple times. When I returned, two devices had paired. The first one was this: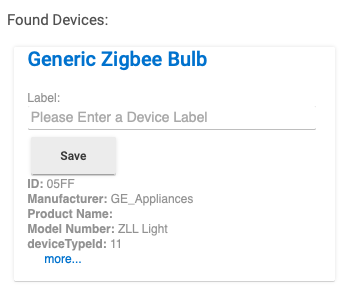 (the second was my sensor).
For S&G, I tried controlling it, and sure enough that worked (yes, I called the neighbor beforehand!).

I've never paired anything that so far away before this. The only difference is that I've added a few of @iharyadi's Environmental Sensors.
Still, pretty flabbergasted that this paired. Also, I'm giving them some regular LED lightbulbs, I don't accidentally end up with crappy GE Links on my zigbee mesh.