For a while now, I have been experiencing periods of high latency on events in response to button presses. In the logs, I see multiple occurrences of the same messages when this is happening:

In this example, device 65 is a GE 14295 Z+ dimmer. App 1258 is a simple button controller: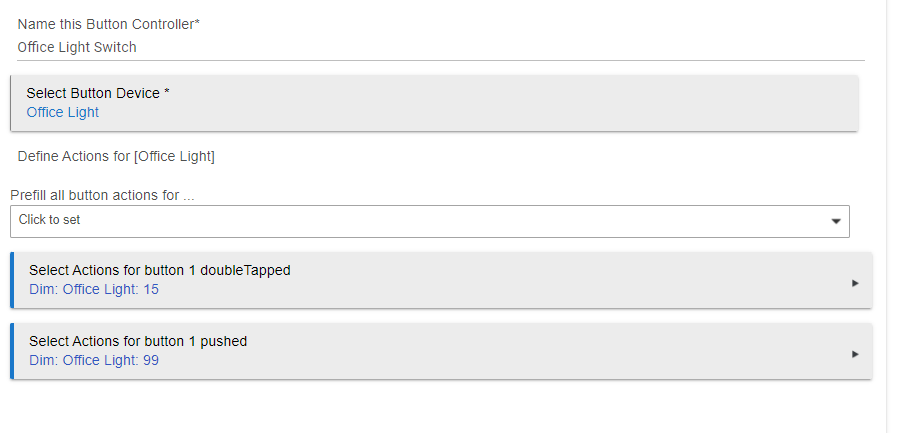 and dev 1686 is a motion detector connected to a Zooz ZEN17. Note that the lag between the last double tap message and the dim commend is 22 seconds. Any thoughts on what is causing this? I'm running a C-5 on 2.3.0.121, I experience these types of lags on other button commands as well, but not consistently.