Using motion lighting for my office and it turns on several lights to very different dim levels for different modes. So I use the motion lighting app to push a button depending on mode vs actually turning lights on to different dim levels.
here is the button controller setup.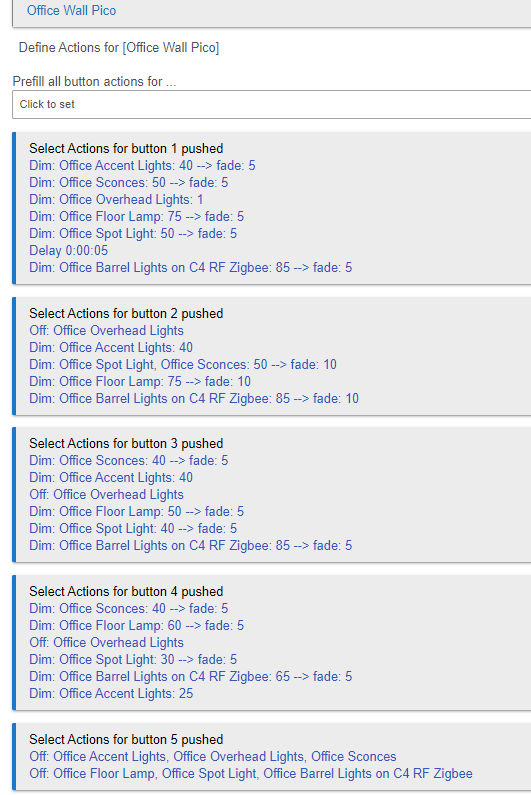 Here is the setup in ML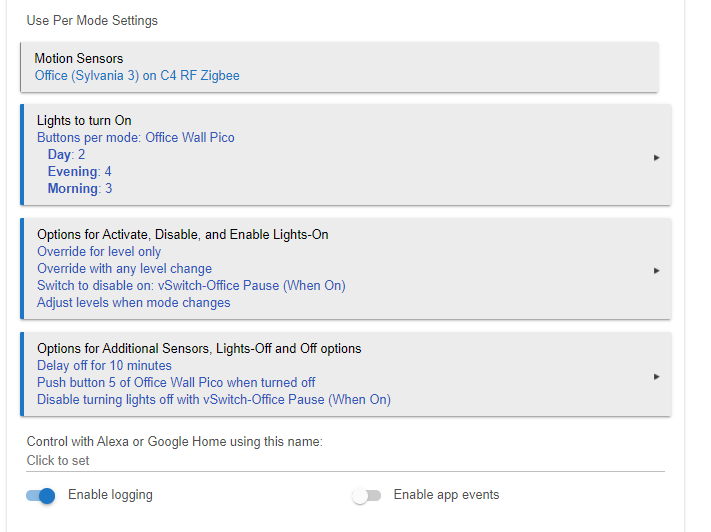 Here is the log of when I arrived home(1:45) and what happened:


Events from the motion sensor:


So you can see when I arrive home at 1:45pm the mode changes to day and the app "pushes" button 2 to turn on. However I don't walk into the room until 1:53 at which point I notice the lights are already on. Or is that expected behavior for the mode change and the ML app? I don't usually use this with buttons like this so maybe it's just me not understanding how this is supposed to work?