Hi,
I noticed in the motion lighting > options to disable turning on lights, you can only select a single switch; could we please have the ability to select more than 1 switch (with the option of OR or AND options?)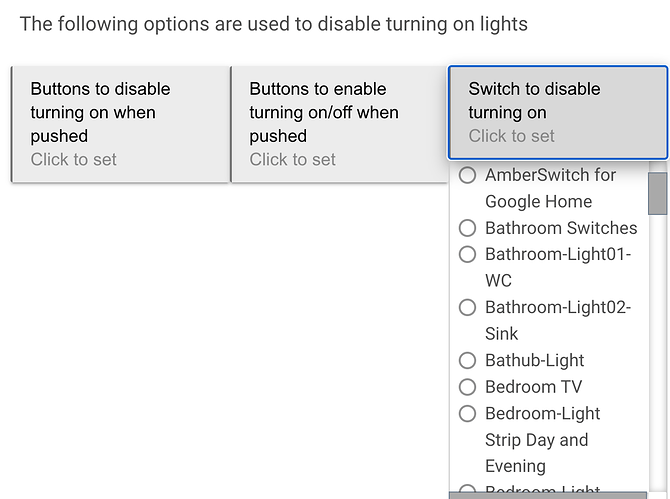 The scenario I have is:
I have 2 x smart switches that measure power consumptions of a TV and bathroom light.
If either of them are ON (power meter more than a certain level), to not turn on the motion lighting.
As there is no 'power meter' option on the motion lighting, what I have done is created 2 x virtual switches and using Rule Machine, changed the virtual switches on/off dependent to the smart switch power meter measures.
Thank you