In my Motion Lighting "rule" below, I make use of the Optional sensors for lights on/off - specifically 3 contact sensors. As can be seen, I also have the Don't Turn Lights Off if Already On option selected.
If I turn the lights On before Motion is Activated, then the lights will not be turned off upon Motion becoming Inactive - works as designed.
However, if the Optional Contacts invoke the rule upon Open it is correctly reported in the Logs that the Lights are already on. If however the Contacts close, then the Don't Turn Off if Already On is ignored, and they turn off immediately.
Surely the "optional sensors" should align with the Don't Turn Off option?
Here's a screenshot of the ML "rule":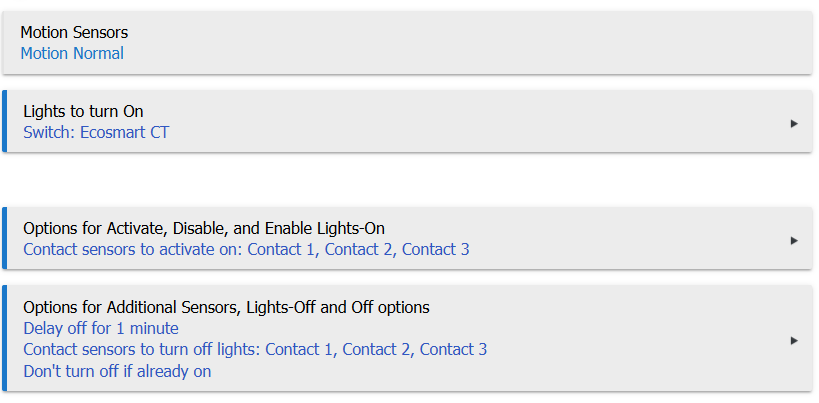 And another of the Logs: