Hi all
I have the following set in mode manager which has been working great until i added the virtual switch into equation.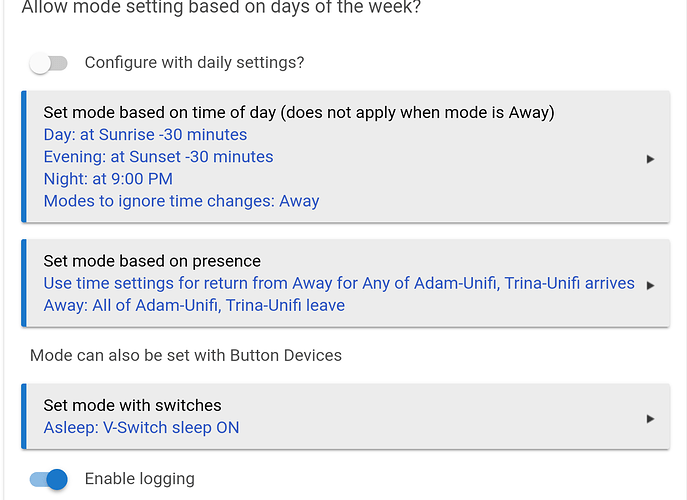 The virtual switch changes the mode to asleep but wont change to another mode when turned off.
Also, this morning, whilst the switch was on, mode changed to day. Shouldnt it stay in asleep mode, whilst on?
Is there something im missing in my settings?
Cheers