I'm trying to figure out what I am doing wrong here. All I know I did was change my presence "sensors" from the life360 I was using (which was working), to the hubitat app ones.
My mode still changes to away when everyone (both of us) leaves, but does NOT change out of away mode when one or both return.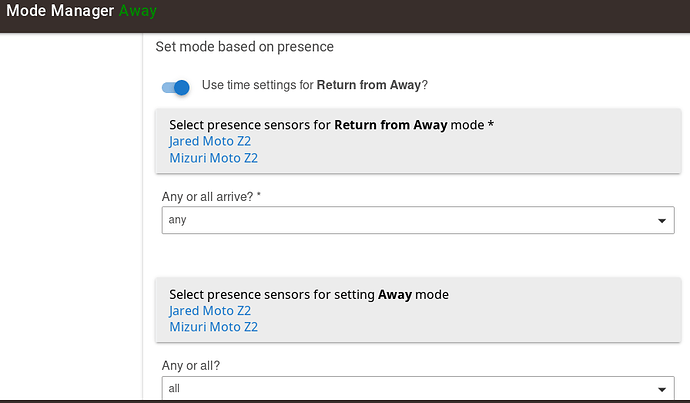 Nothing below this is set.
These two presence sensors are currently showing present, so my understanding is the mode should have changed back to the normal modes.