Hi all
I have been migrating across from STT and webCoRE recently and am seeking advise regarding Rules.
Currently I have a lot of Triggered Rules, 1 for ON capability and 1 for OFF capability.
Here is an example, where I am encapsulating the change in power to determine if an outdoor PIR security light is either ON or OFF.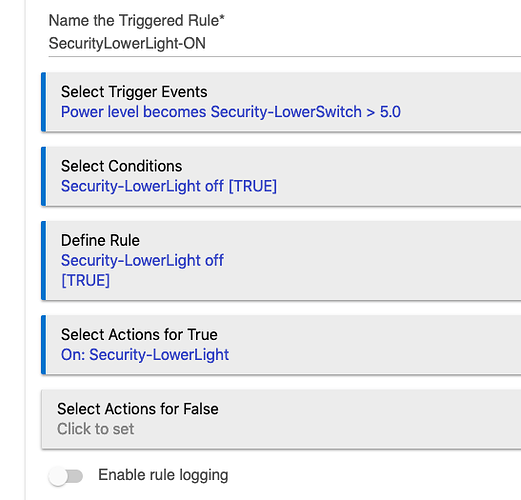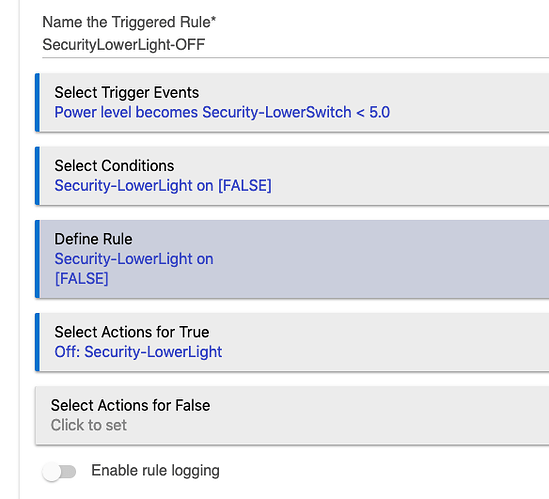 I am trying to simplify the number of Rules I have and wondering if I can do this via a single Rule?
If power_level > 5 then
turn ON
else
turn OFF
endif
Any suggestions would be greatly appreciated.