At 10:30 at night I move from Evening mode to Night mode.
Last evening we went to bed just before the mode change time.
My upstairs lights and En Suite lights came on with motion as expected. While on I think the mode changed happened. Neither light turned off as expected. I triggered motion again and the turned off after the desired delay.
One is a RM app rule the other a Motion app rule.
Past logs do not go back far enough.
Could there be an issue where mode changes will cancel a timer that was set in the previous mode?
Was it a gremlin that we all get now and then.
Not a big issue but I was just wondering if there is a potential bug lurking about.
Here is the motion app rule.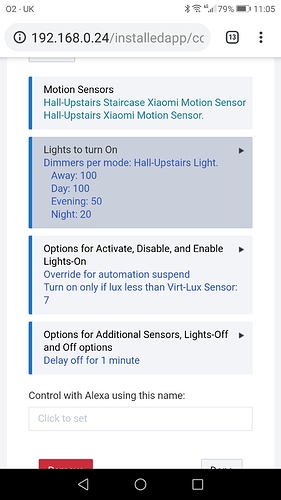 EDIT. Just looked at the events log for each device and can see that the OFF command was sent to each device but they did not turn off for some reason.
So the rules did work as expected. Must have been one of those things.