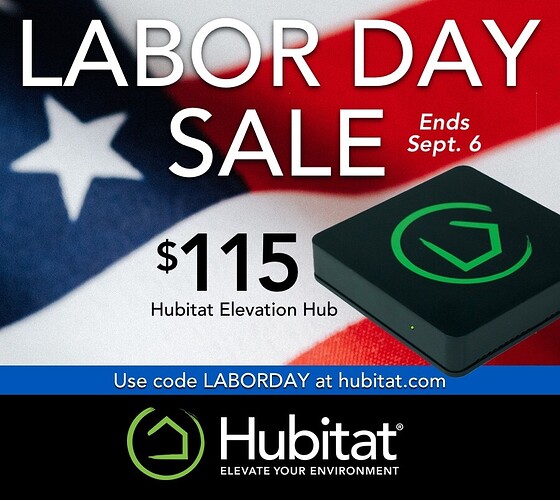 The Hubitat Elevation Labor Day Sale is going on now! Pick up a Hubitat Elevation model C-7 hub for just $115. It's the perfect time to make the switch to the leader in local home automation.
If you already have a Hubitat Elevation hub, the Hub Mesh features makes it easy to seamlessly add a second hub to your system.
Don't delay; this sale ends Sept. 6. Use code LABORDAY at checkout.