Hello,
Recently I'm having trouble with some rules and timed actions.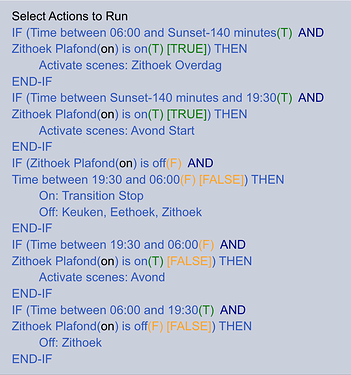 This rule had been working for over a year and recently it stopped working properly. As you can see it should activate a certain scene during the daytime (0:600 and sunset-140) and another scene when the evening starts(sunset-140 and 19:30) but they are both set to TRUE. which is wrong because the current time on the hubitat is set to:
I did add a second hub on the second floor recently and connected it through Mesh checked the timezone on that device and it is set to the correct one.
I have similar issues with other rules as well. What am I doing wrong ? Tried turning it off and on again. Updated the rules. All to no avail. Any input would be helpful !