I just watched this video on how to reset one of these Iris v2 buttons: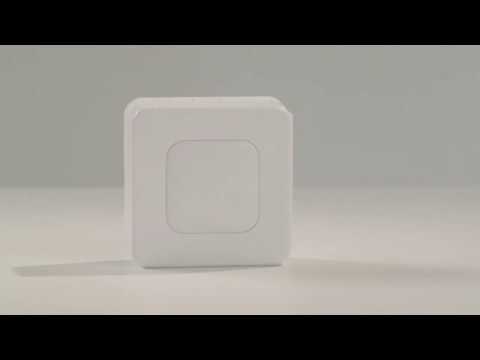 However, I can't figure out how the heck the battery tray gets removed to begin with.
What am I missing here? I see no easy pullable part of the button casing. I can see what must be the battery tray shown in the video, and there's a small gray switch-looking slider to the side of that but nothing seems to be releasing this tray easily.
Any help would be appreciated!