I have a relatively new Hubitat system at my daughter's which is running 2.3.0.124 and working as expected with most devices. However, I am encountering inconsistent performance with the CT101. While the Scheduler seems to be setup correctly with the following typical daily schedule,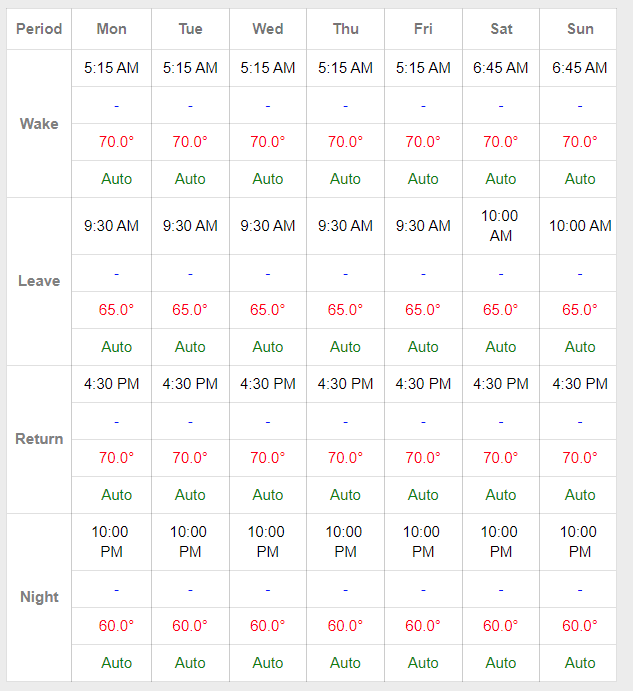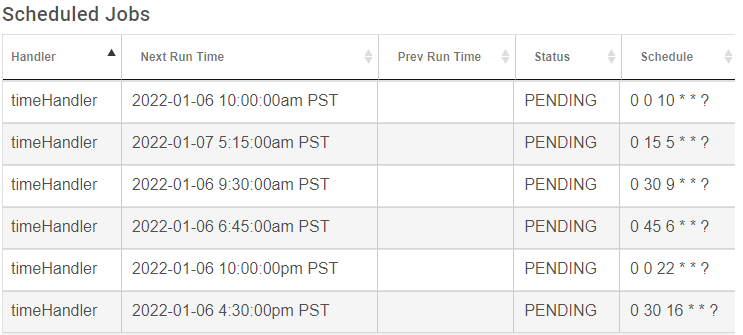 the thermostat is apparently given commands that either don't appear at the right time, or at all in some cases. Here is the Thermostat log from last night and this morning:
Note that last evening's 4:30PM heat setting to 70 degrees apparently didn't get to thermostat until 4:34PM. Immediately thereafter, the thermostatSetpoint was set to 65 degrees, although the temp in the house seemed to be rising in response to the 70 degree command. The expected 10:00PM setting to 65 degrees doesn't seem to be there at all at 10:00PM, although it was sent unexpectedly earlier at 4:34PM. It is strange that the temp actually drifted downward through the evening and into this morning when, as scheduled, the temp was reset to 70 degrees at 5:15AM and the temps began to rise. So, bottom line, I guess I'm having trouble understanding the Thermostat logs. Shouldn't they reflect the Scheduler commands with respect to time? Why does the 4:30PM command show up 4 minutes late? And why is there an immediate 65 degree command following?
Note that I'm using the same Scheduler app at my home and another site with expected results (although with different model thermostats in each location). I should also note that the driver I'm using is the CT101 driver. However, the generic driver for the Z-Wave Plus Thermostat was tried with similarly confusing results.
Any thoughts on what I am missing here in interpreting the interaction between the Scheduler and the Thermostat and the resulting logs, and perhaps different heating actions by the furnace?