I wanted to disable a child and since the app doesn't have the feature or ability, needed to use HE to handle the need.
In table mode, the disabled flag column can be made visible with the X in the top right corner: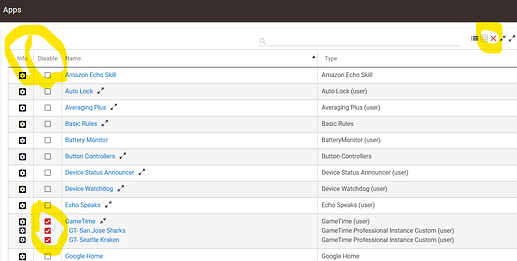 In Grid mode - the disabled state is not visible -
I feel it would be important and useful to hide/unhide this status in the grid mode in some similar fashion as how it is handled in table mode. TY for your consideration.