Its a similar error when trying to log into the web portal and I can't log in to the IOS App either.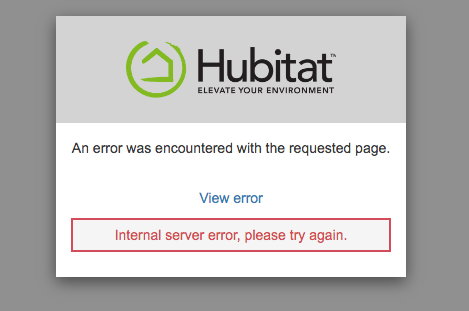 What happens when you tap "View error"?
And have you guys tried rebooting your hub (then wait a few minutes for it to start up) before trying to authorize IFTTT again?
Did you happen to add the IFTTT app in HE first?
That was the error message after clicking "View Error". In my case it had nothing to do with IFTTT but thought there may have been an outage of the web service briefly, affecting all users. I was able to log in again 15mins or so later using the IOS App.