Happy Friday guys,
I need your guidance and advice on my current setup.
I have set up my Hubitat since the past year starting with a few Yeelights. I like the idea of having a setup that does not rely on external servers.
More recently within the past 6 months, I ordered some Neo-Coolcam switches online, and after having more time from a few Covid lockdowns, and a lot of electrical help from my dad, we finally routed some neutral wires to try to have the Z wave devices working.
I have a few Issues encountered:
One of my 1-gang switches (switch circled near the balcony) has been dropping randomly for the past month. Clicking Z-Wave Repair shows failed nodes. I suspect that it is a range issue as, during my troubleshooting, I could only exclude it when I brought my hub closer to it. My initial hope was that maybe it could relay itself through my 3-gang switches located in the hallway.
May I ask for advice and recommendations? Have anyone had success with a z wave repeater maybe from Ikea? I am living in Singapore and there are limited Z wave product options.
I do not have full control of my 3-gang switches as the child devices are not showing and there is no driver for it. (my fault really for assuming they would work since my 2-gang switch had child devices appearing fine )
Are there any recommendations for a 3-gang switch? (through any protocol but preferred Zwave)
Below is a floorplan of my home. The walls are mainly thick concrete with metal beams in certain areas. I am also going to install two more 1-gang switches from Coolcam.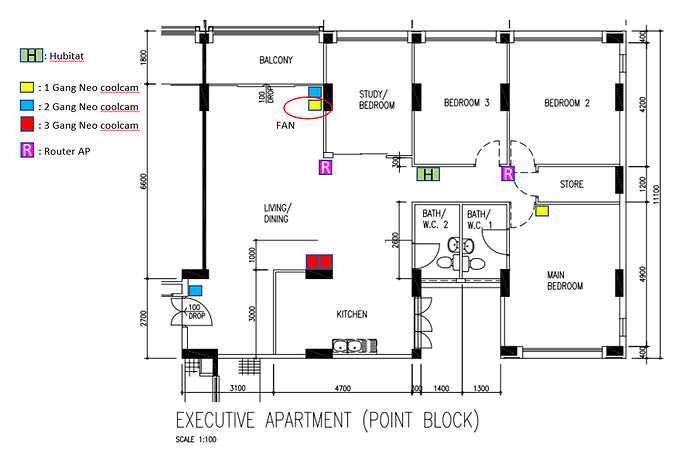 Thank you in advance again.
Here are additional screenshots of my Log and device list: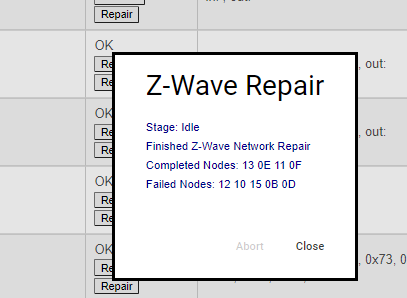 Main fan log