Hub - C5, Ver 2.3.0.120
When configuring lights alert for HSM and selecting an ecosmart bulb to flash it shows as being selected for flash in "Intrusion-Night" summary as was intended. However revisiting Light Alerts and removing it by selecting no lights to flash does not remove the action from the summary.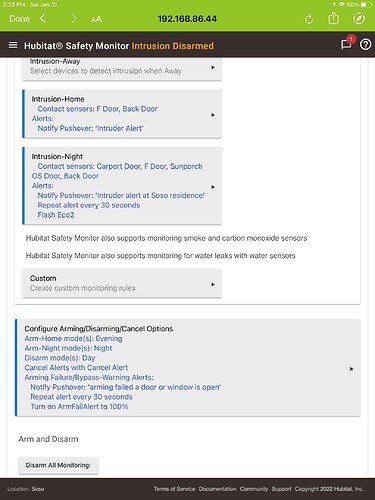 Is this a known bug? Does anyone know of a way to correct this?
Many thanks to anyone who may have a suggestion.