My HE setup for HSM is several door contact sensors (Iris v3 x6) and keypads (Iris v2 x3). I've noticed strange behavior in the last couple months whereby I disarm HSM either via a keypad OR the dashboard, the dashboard says disarmed, but when a door is opened, I still get an alarm notification on the dashboard / app and one or a couple keypads are alarming (see screenshot - yellow shows disarm but green shows that alarm was still triggered).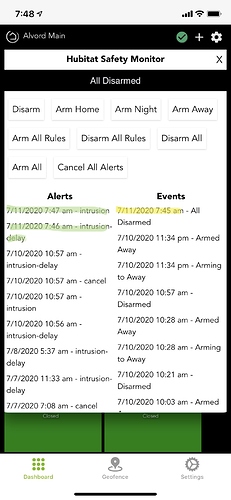 I've also noticed that when I arm HSM, the keypads do their arming acknowledgment beeps for 10 ish minutes off and on.
Any thoughts on what is happening here?