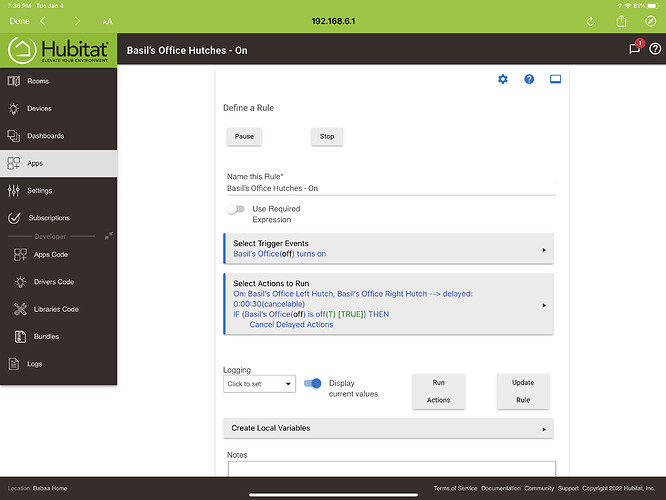 I am trying to setup a rule so that if I walk into my office and turn on the main lights that after 30 seconds my hutch lights come on, but if i leave within the 30 seconds and turn off my main lights the hutch lights do not turn on but rather remain off.
I setup this rule (see attached) but the hutch lights are still coming on after I turn the main lights off within a few seconds of having turned them on.
What am I doing incorrectly?
Thanks