Recently added central management to my home network and was shocked to see this.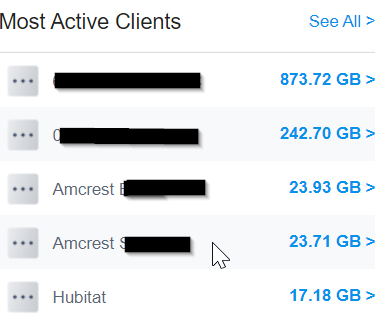 The first two are my media servers, the second two are network cameras. I can't imagine what the Hubitat would do with 17 gb of data in less than a week.
My dashboard shows that Hubitat downloaded 15.7 gb of data and uploaded 1.7gb,
Seems excessive. What am I missing?